I've taken a break from making features the last handful of years to make a few short films, two of which will screen this month.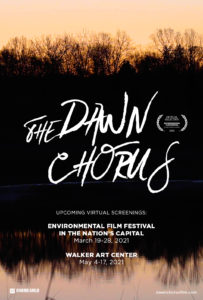 The Dawn Chorus, the lockdown-inspired global meditation on the first sounds and light of May 3, 2020, premiered in 2020 at the largest environmental festival in the world, DC Environmental Film Festival, and is set for a 2-week virtual cinema presentation at the exceptional Walker Art Center May 4 to 17, 2021.

WATCH FREE @ Walker Art Center

More info about the film at dawnchorusfilm.com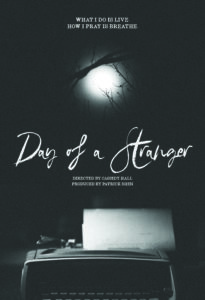 Day of a Stranger, directed by Cassidy Hall and produced/edited by me, is an intimate portrait of world-renown mystic and author Thomas Merton during his final years living in isolation from 1965 until his untimely death in 1968. It premieres this month at the leading festival for conscious cinema, Illuminate Film Festival with both virtual and in-person offerings. Virtual screenings run from May 20-26, 2021. An in-person screening at the Mary D. Fisher Theater in Sedona, Arizona takes place on May 22 at 10am.

Stay tuned for news more in-person screenings.
More info about screenings and ticket info at dayofastranger.com/watch